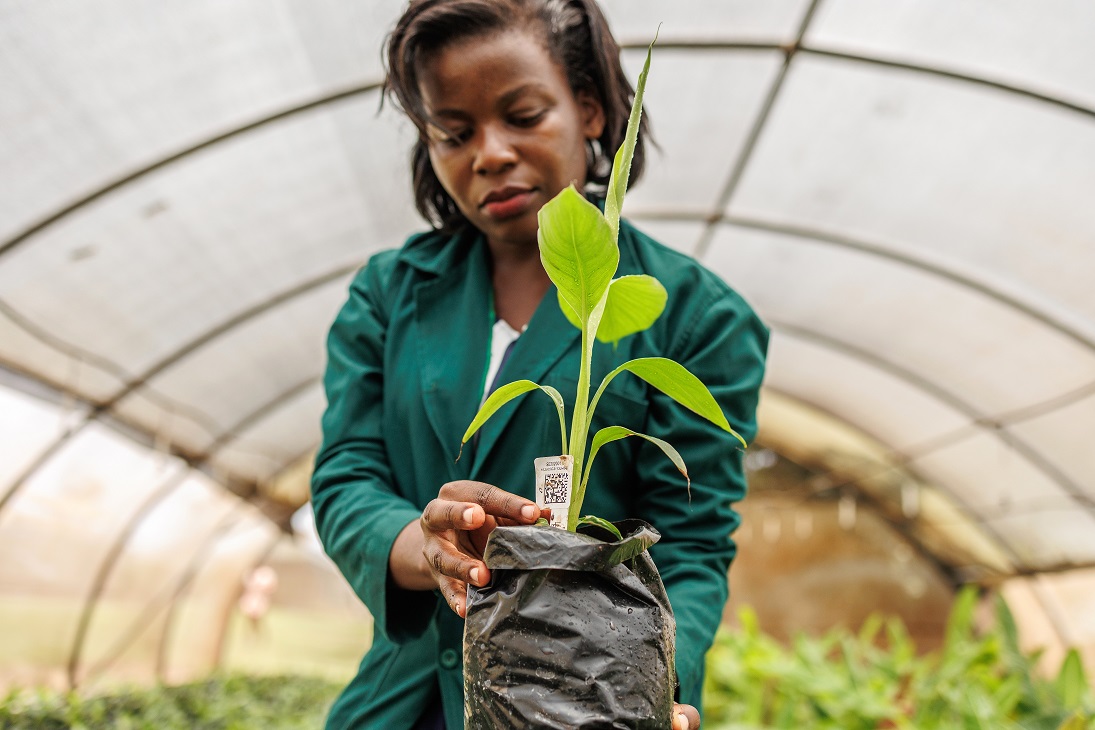 The new breeding modernization Initiative, Breeding Resources is mapping out its ambitious plans to deliver and institutionalize new tools, technologies and services to CGIAR and national breeding partners. During recent planning meetings at the IRRI headquarters, the team scoped out how to advance towards its goals.
The event brought together Breeding Resources members from across the CGIAR, including Work Package and project leads from Excellence in Breeding (EiB), IRRI, CIMMYT, CIAT, IITA and AfricaRice. The meeting was successful in advancing support and services, such as:
Genotyping and sequencing
Building on the existing EiB genotyping shared services, Breeding Resources will be expanding and tailoring centralized genotyping services to meet the evolving needs of breeding networks. The team aims to build "value through partnership." The services will soon be re-launched with a new standardized process and submission portal. Enterprise genomics analytic solutions will follow in 2023 as a value-added feature to further streamline the breeding decision making process of key partners. The team strives to enable 100% adoption within CGIAR of centralized genotyping services by 2024. 
Quality testing
Breeding Resources will focus on enabling the network and expanding its nutrition agenda to help define future services. The team will be launching a nutritional testing service, with a demand and capacity assessment, and testing on Zinc and Iron slated for completion in 2022. Then in 2023, the team will launch a pilot service to support breeding programs, followed by a full nutritional analysis launch. 
HTP phenotyping
EiB previously rolled out a limited high-throughput (HTP) phenotyping service offering digital image analysis. This will be formalized and expanded with a capacity analysis slated for completion by end-2022. The full image analysis service will be launched in 2023, followed by the addition of analysis of basic traits. This will support increasing efforts to roll out digital phenotyping and make sure data analysis is fast, accurate and useful.
Breeding analytics
The team will complete a demand and capacity assessment to expand its breeding analytics support. The aim is to enable CGIAR-NARES to share standardized data and create larger, more powerful datasets that can be readily analyzed for strategic decision-making. Through Breeding Resources, the EiB-launched Breeding Informatics Network (BrIN) will continue its work expanding engagement and supporting development of and implementation of best practices.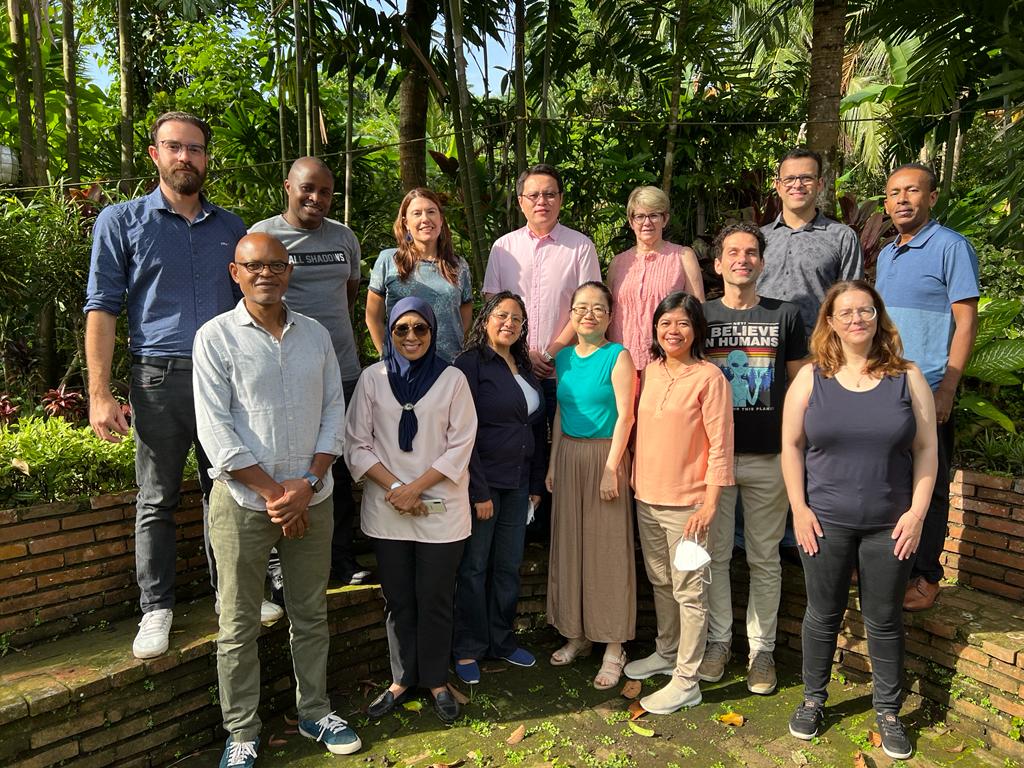 Members of the Breeding Resource team meet at IRRI headquarters to plan next steps. Source: Breeding Resources
Process networks
Critical toBreeding Resources' success is that the concepts, standards, processes and procedures must be aligned across crops and centers and the inputs and implementations are coordinated. To do this, the team is building three main network teams: Process Management, Data Governance, and Data Management System User Support teams. 
These teams will provide a structured framework for Centers and crops to define together the right level of standardization, harmonization, or customization for effective operations in the complex and heterogeneous context of CGIAR breeding operations. 
Three process management teams covering three different processes in breeding operations - trialing and nursery processes, genotyping and genomics processes and nutritional analysis processes - will be set up in various centers. The initial focus crops will be rice, cowpea, cassava and groundnut. 
To support the Process Management teams, Breeding Resources will establish a Quality Management System (QMS) and provide training and Project Management support.
Capacity building
Over five years, EiB has trained hundreds of breeders, operations staff and others in in-person and web events. Breeding Resources will continue this approach. An emphasis will be on cultural and leadership capacities, as well as technical skills. The first year of a change management training plan is being developed and will roll out in 2023. As well, a capacity development roadmap to 2030 is being laid out to continue support delivered through the Breeding Operations Network for Development (BOND). An array of other webinars and in-person trainings will also support the Initiative's Work Packages.
Services and support in 2022 and beyond
Of course, Breeding Resources is much more than just the sum of these parts. The Initiative will also be working with breeding programs to strategically modernize using quantitative genetics and computer simulation, supporting change management and continuous improvement plans, and developing a corporate approach for programs to monitor all aspects of performance across the product lifecycle.
"The next steps have become much clearer for Breeding Resources," says Initiative Lead Young Wha Lee. "Partners can expect support and services to ramp up in this year, next year, and beyond. It's an exciting time to be involved in CGIAR breeding!"
-----
Main image: CGIAR network breeding station in Uganda; Jjumba Martin, EiB/CGIAR. Story by Adam Hunt, EiB Communications Lead. We would like to thank all funders who supported this research through their contributions to the CGIAR Trust Fund, as well as EiB funders and partners.