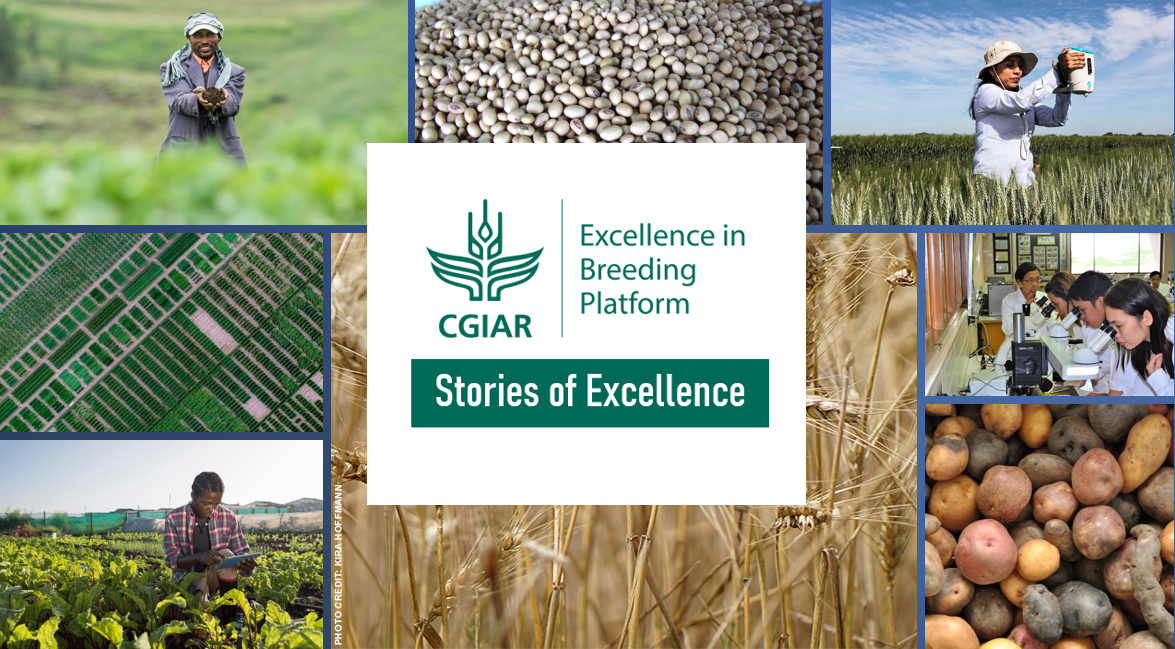 Following last year's successful EiB Virtual Meeting, EiB is opening up submissions for this year's Stories of Excellence!
Last year, 12 CGIAR, NARS and other partners were selected by the breeding community to present on topics such as rice breeding modernization in Ghana, Gender in NextGen Cassava, yam marker design and BRAPI Breeding APPs. (>>> watch all 12 videos here!) We also developed several blogs and news stories to promote this work.
We hope to profile your Stories of Excellence at EiB's November 16-26 Virtual meeting and/or in communications material. This is a chance to share something that shows real potential for improvement in breeding programs.
DEADLINE: 
Please submit by October 12, 2021 
WHAT IS A STORY OF EXCELLENCE?:
These can be breeding related achievements that show progress on the aims of program modernization and increasing genetic gains (Six Crops to End Hunger funder requests). This may include:
A key change adopted successfully by your program

New innovations discovered or adopted

A successful partnership

A successfully developed product, platform or tool you hope others will use

A change you helped bring to farmers, policy-makers or other partners

A change you brought to breeding discourse
(>>> See last year's presentations!) 
WHO CAN SUBMIT:
CGIAR staff and programs, NARES who partner with CGIAR, any other academic, private sector, NGO or other institutions that partner with EiB/CGIAR.
You may resubmit a 2020 submission. Contact us if you need the original submission. 
SELECTION:
Similar to last year's Stories of Excellence process, the best submissions will be put to a vote from potential event participants. But all submissions will be considered for communications support: blogs, media, webinars, inclusion in CGIAR/donor reporting, etc...Your submission is a great chance to raise the profile of your work! 
WHO PRESENTED LAST YEAR?
SUBMISSION:
Have an idea you'd like to submit? Please answer the following questions in this Google form:
Your name/organisation

Title of your Story of Excellence
Describe the result or innovation, including: What is it? What is the achieved/projected impact? How did it happen? Who is involved, and who is benefiting?
How is this related to EiB, and/or how will this be useful for EiB partners?
Provide links to related publications, blogs or other material
Did you apply last year and want to submit again? Contact a.hunt@cgiar if you need your submission from last year, which you can update.