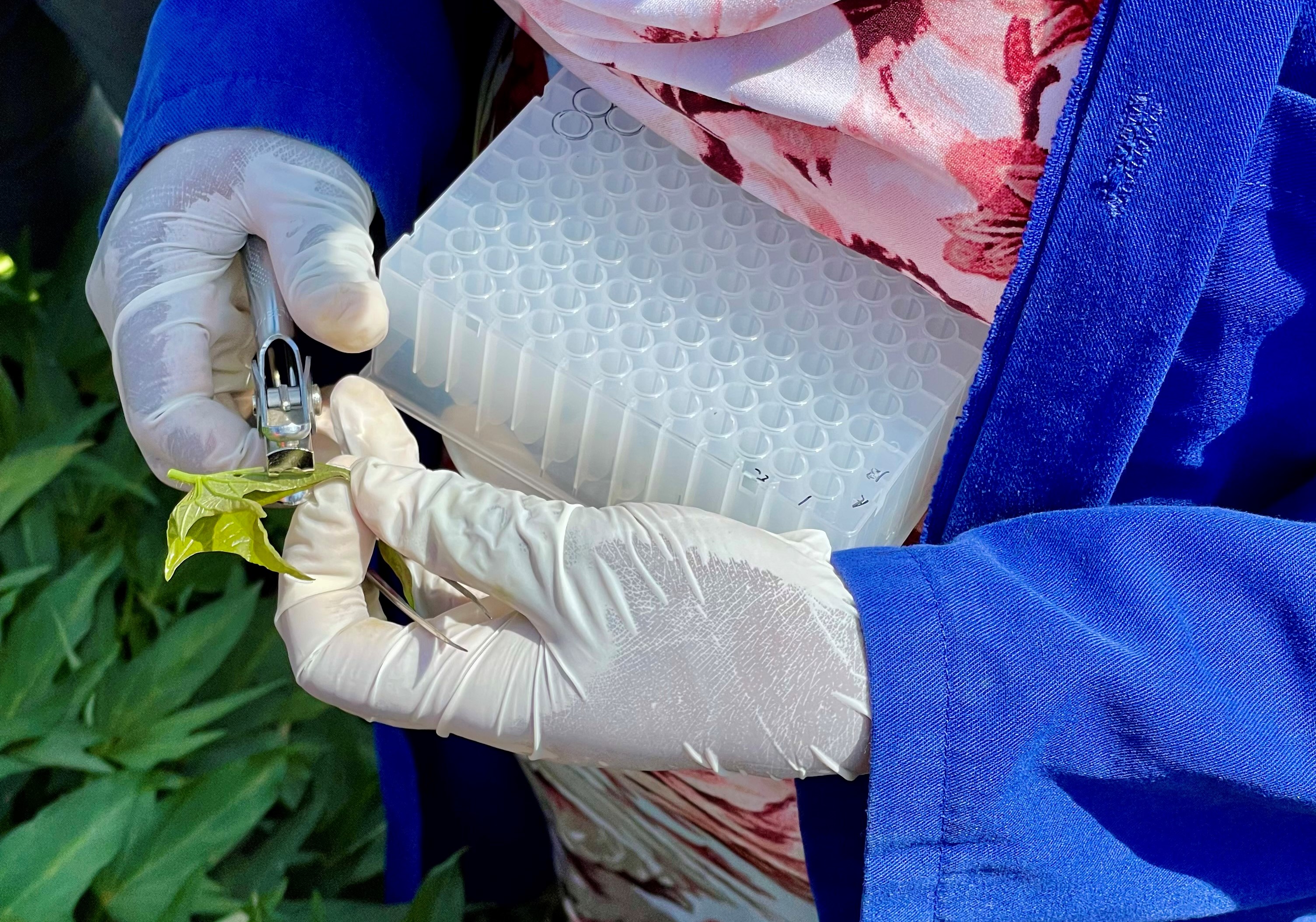 To produce better crop varieties faster, breeding programs need to adopt the best services and technologies. In the past, CGIAR has sometimes lacked access or faced duplication or inefficiencies in providing or accessing these services. But, all these challenges are changing as the One CGIAR system and Breeding Resources Initiative move into their second year. Breeding programs can now expect a range of new and improved offerings across the global CGIAR-NARES (National Agricultural Research and Extension Systems) network.
Shared services provide CGIAR with much greater bargaining power in purchasing or contracting equipment, services, and tools. This enables the generation of cost-efficient and high-quality data, consistent across the breeding network. Shared services are already established for genotyping and sequencing and select biochemical (nutritional trait) testing. New adds will include high throughput phenotyping, soil analysis, biometrics, expansion of existing biochemical testing services, equipment purchases and more.
As part of this effort, genotyping lab services will see a range of improvements in early 2023:
Improved genotyping services:  Shared services for genotyping and sequencing are being expanded and updated. These include new service offerings to support partners with: Low density SNP genotyping (KASP platform, suitable for applications requiring less than 50 markers); mid-density targeted sequencing (1-4K markers, suitable for genomic selection and fingerprinting); reference genome service providing "one-stop" fully assembled platinum reference genomes with competitive pricing and turnaround time; and a whole genome resequencing service (operational by quarter one of 2023).
Biochemical- quality and nutritional services: Partners will soon be able to access expanded biochemical testing for nutritional traits and quality, such as Fe and Zn testing for breeding selection objectives. Initially the team aims to collaborate with organizations such as Harvest Plus and external vendors to establish a network of service labs with competitive pricing and standardized services to cater to CGIAR and NARES breeding needs. Services will include non-destructive NIR (Near Infrared) and XRF (X-Ray Fluorescence) services, and ICP (Inductively Coupled Plasma) services.
Service request portal: Following the pre-launch in February 2023, towards end of 2023, the team will officially launch a service request portal. The portal will be the primary entry point for all shared services request and submission. It is expected to streamline sample forecasting, logistic management and reduce administrative burden for all users. (See: tutorial video)
For further questions on lab services, offering and practical matters on service request portal, please contact Breeding Resources Lab Service Team (mail). We will update you regularly and we appreciate your support and feedback. Please do not hesitate to contact us with questions. For more Breeding Resources Initiative updates, including past events and announcements, please visit our partner update page. 
-----
We would like to thank all funders who support breeding research through their contributions to the CGIAR Trust Fund. And thank you to the supporters  and partners of CGIAR Excellence in Breeding, particularly the funding from Bill and Melinda Gates Foundation and USAID.