In February, the CGIAR Excellence in Breeding (EiB) Platform assessed breeding operations and phenotyping capacity at five CGIAR and national crop research stations in West Africa.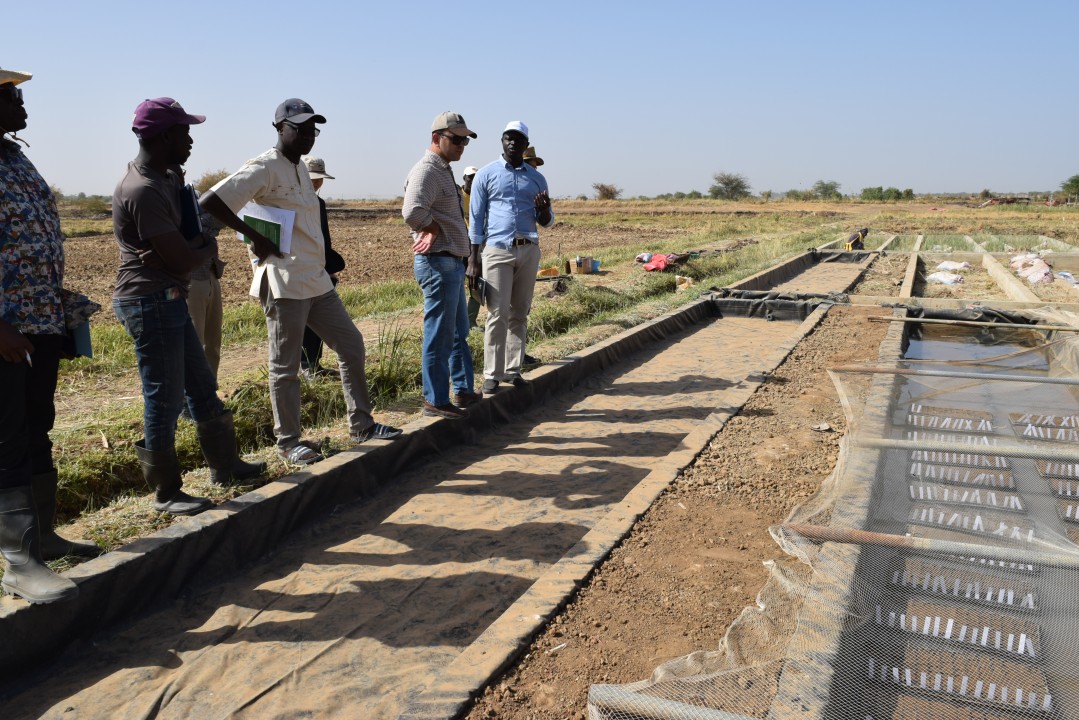 Given that the population of West Africa is expected to double in the next 30 years (from 400 million to 800 million people), in addition to climate change, the ability of national and CGIAR programs to put more productive, nutritious and hardier varieties into farmers' hands is ever more critical.
The institutions EiB collaborated with on this visit were AfricaRice, which is developing rice for lowland, rainfed upland and irrigated areas in Senegal and Côte d'Ivoire; the Council for Scientific and Industrial Research (CSRI) and the West Africa Centre for Crop Improvement (WACCI) in Ghana, which develop varieties of cassava, rice, yam and other important crops in the region.
EiB staff Gustavo Teixeira, breeding operations and phenotyping lead, and Biswanath Das, NARS coordinator, visited the five stations to conduct the Breeding Operation and Phenotyping Assessment. Based on field visits and discussions, EiB assesses agronomic practices, seed processing, planting and harvesting, phenotyping and continuous improvement practices. More details can be found on the EiB toolbox.
The assessment can then be used by breeding stations to identify immediate opportunities for improvement, but also to develop a long-term plan for improvement coordinated with EiB support. The information also contributes to the EiB strategy to level up crop development programs in the region.