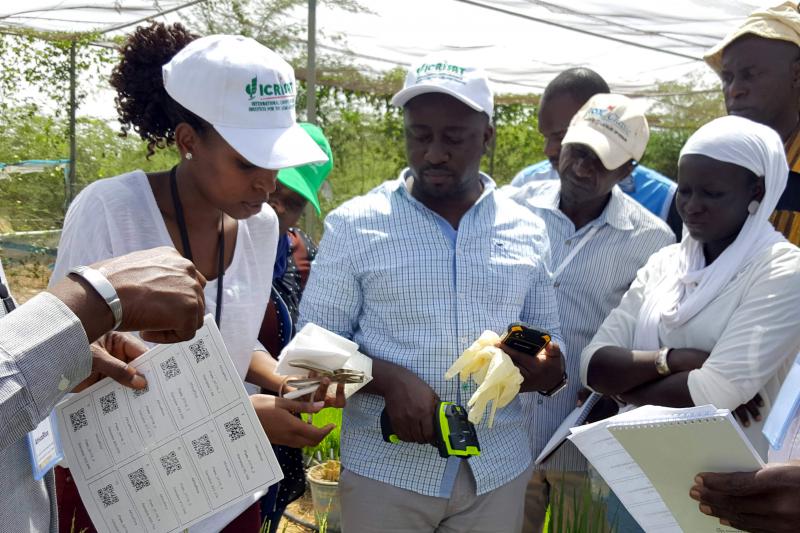 By Milcah Kigoni and Sam Storr
The ability to accurately and cheaply read the plant genome has made it possible to greatly speed up the creation of improved crops. Today, breeding teams developing varieties for smallholder farmers are showing that this technology will no longer be limited to large-scale agriculture, supported by an innovative new business model.
The High-throughput Genotyping Services Project (HTPG) combines demand from smaller breeding programs in order to negotiate access to world-class genotyping laboratories at low prices usually reserved for the multinational breeding sector. This service is available to all members of the CGIAR Excellence in Breeding Platform (EiB), as well as private sector partners.
So far, demand for the service has exceeded expectations. In 2017, the value of genotyping services procured by HTPG was around US $500,000, more than double the amount needed to secure the negotiated price of between $1-5 per sample. Users of HTPG in 2017 included seven CGIAR centers and over 30 national agricultural research system (NARS) and private sector programs, representing a total of 13 different crops.
This enthusiasm behind the uptake has been on full display at trainings and workshops, also offered by HTPG, where partners learn how to collect samples, implement quality control and interpret the data that comes back.
Following a workshop held for rice breeders in Senegal at the end of July, Baboucarr Manneh of workshop host AfricaRice announced that his program planned to genotype at least 50,000 samples a year in order to increase the rate of crop improvement. "In fact, it is my objective to include quality assurance as a prerequisite in all my breeding processes," he added.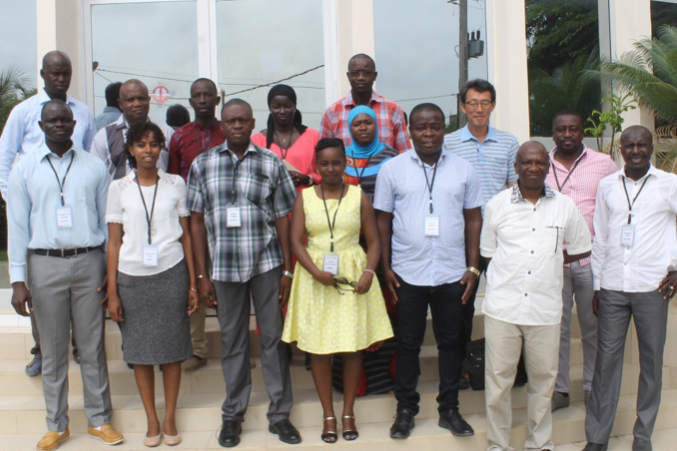 Group photo of participants at the workshop. 
"It was relevant for us all – technicians, students, NARS participants," remarked another participant, Bakary Sanneh. "I wouldn't hesitate to recommend these tools to anyone wanting to get a real understanding of how to approach modern breeding needs."
The next training will be hosted by the International Rice Research Institute (IRRI) for breeding programs in southeast Asia. More information about HTPG can be found here. For more information on EiB and how to get involved, please visit our website.
The High-throughput genotyping services project is led by the International Crops Research Institute for the Semi-Arid Tropics with funding support from the Bill & Melinda Gates Foundation. Since inception, the project has played a major role in providing access to the latest genotyping tools and services for many small crop research programs while fostering public and private partnerships globally.