Governments and foundations investing in CGIAR are seeing extraordinary value for money, according to a recent international report. The investment has generated a 10 to 1 return, and breeding science is highlighted as a major contributor.
Commissioned by the Supporters of Agricultural Research (SoAR) Foundation, the report entitled The Payoff to Investing in CGIAR Research calls agricultural research "slow magic." With returns accruing over years or decades, the full potential of agricultural R&D requires far-sighted, sustained investments.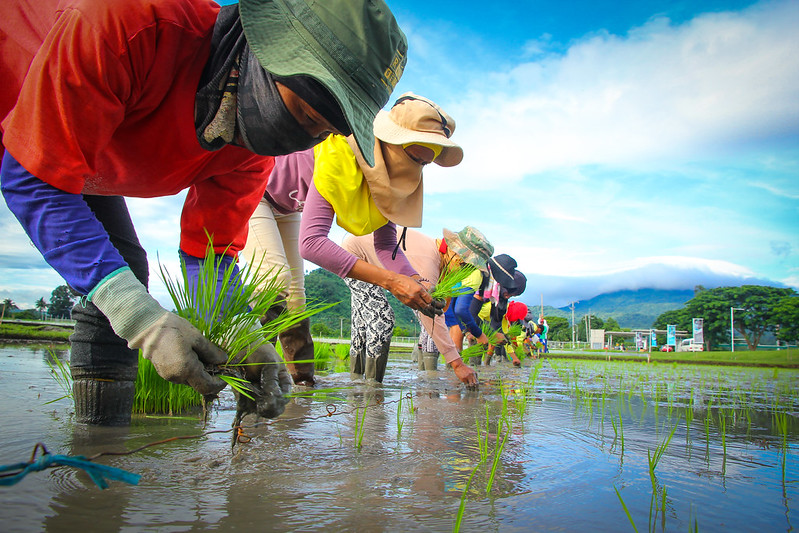 Photo: International Rice Research Institute (IRRI)
CGIAR works to improve crop and breed varieties, farming management practices, and supportive policies. The results – such as developing higher yielding, stress tolerant crop varieties – contribute to reducing hunger and malnutrition globally, while putting income into vulnerable smallholder farmers' pockets.
"This report shows that international agricultural R&D, of the type that drove the Green Revolution, continues to generate a fantastic rate of return and that we have not been investing nearly enough in the types of agricultural R&D undertaken by the CGIAR," said Julian M. Alston, one of the report's coauthors. 
CGIAR catalyzed the Green Revolution through developing high-yielding wheat and rice varieties, credited with saving a billion lives, mostly in Asia where many people were on the brink of starvation.
The report notes that the very high returns found in this study do not even include spillover benefits to high-income countries. Improved wheat and rice varieties released by CGIAR centers have been adopted in the United States, with benefits there estimated to cover all costs of the entire CGIAR system. Similar impacts have been found in Australia after adoption of CGIAR-based wheat varieties.
To build on this legacy and accelerate the impacts of breeding investments, CGIAR Excellence in Breeding (EiB) is drawing from both public and private sector innovations to bring a step change to the modernization efforts of CGIAR and national (NARS) breeding programs. EiB leads system-level transformation, and provides shared service coordination, expert guidance, and access to resources and cutting-edge technologies and practices. The aim is to accelerate genetic gains and deliver faster varietal turnover.
The need for better breeding results is highest where the majority of people depend on agriculture for their livelihoods, often as low-income smallholder farmers. Strengthening smallholder agriculture in Africa, Asia and Latin America will be essential to protect food systems globally and reduce poverty, the report notes. Providing better crop varieties more quickly must be a central part of this, along with building capacity within NARS.
However, the report highlights some troubling patterns in agricultural research investment: many high-income countries are scaling back, many low-income countries have limited research capacity, and there is a lag in research investment in Sub-Saharan Africa.
"This work by esteemed economists exemplifies the continued need for increased investment in agricultural research across the globe," said Thomas Grumbly, president of SoAR. "Farmers everywhere need new innovations to be able to adapt to the effects of climate change, while still feeding their communities and the world."
To meet these goals, SoAR strongly encourages governments and foundations to accelerate their funding of CGIAR to strengthen smallholder agriculture and protect food systems.
"Farmers in low- and middle-income countries need continuously updated crop varieties to meet the challenges of climate change and consumer demand," says EiB Director Michael Quinn. "Donors have really stepped up to help CGIAR accelerate its breeding modernization efforts, including through Crops to End Hunger. EiB's funding is especially well targeted to ensure programs will make major contributions to poverty and hunger reduction. It's hard to envision a better investment."
Download the full SOAR report here.
-----
Written by Adam Hunt, EiB Communications lead
EiB and partners are supported by CGIAR Trust Fund Contributors and the Crops to End Hunger initiative, via the Bill and Melinda Gates Foundation, GIZ, BMZ, USAID, UK Aid, ACIAR and other partners.