During the week of 12 August 2019, cassava and yam breeders from CGIAR and national agricultural research centers in Colombia, Nigeria, Uganda and Tanzania participated in an EiB-sponsored visit to Brazil.
After carrying out assessments at 13 CGIAR centers, the trip was one of the improvement opportunities identified by EiB breeding operations and phenotyping specialists Steve Corak and Gustavo Teixeira.
Cassava and yam breeders face a particular challenge: their crops reproduce by making clones of themselves. This requires not only a different approach to breeding, but also to getting varieties to farmers, as clonal crops produce no seed.
Adversity breeds opportunity, such as the best practices and tissue multiplication techniques developed by sugar cane breeders at Syngenta in Brazil, or the innovative partnerships with the private sector and seed systems practiced by the Brazilian Agricultural Research Corporation (Embrapa).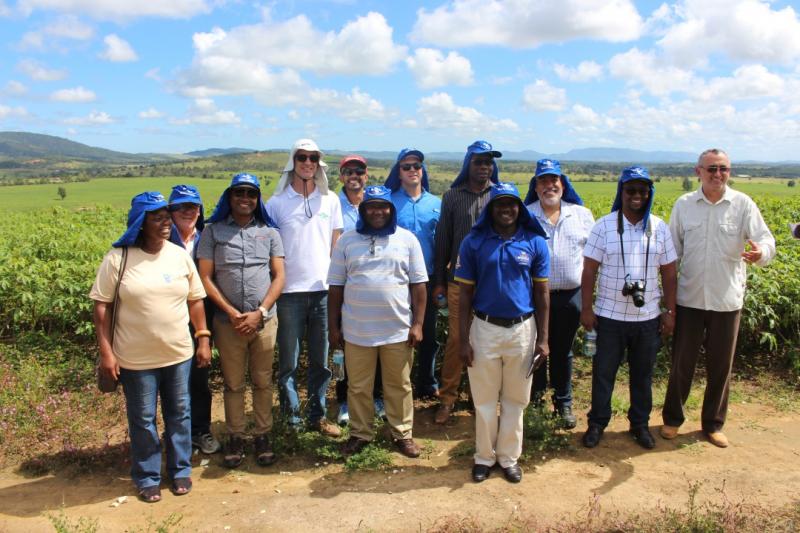 Breeders on the visit from the International Institute of Tropical Agriculture (IITA) and national system researchers in the NextGen Cassava network were accompanied by a yam breeder from the International Center for Tropical Agriculture (CIAT), EiB operations and phenotyping leads Steve Corak and Gustavo Teixeira, as well as EiB NARS coordinator Biswanath Das.
The first stop was the Embrapa cassava breeding program, where it was demonstrated how collaboration with the private sector companies helps disseminate improved varieties to the market through the use of well-defined product profiles and improved seed systems.
Visiting a large cassava milling facility operated by private company Tereos Syral, the participants saw how improved agronomy practices and visual management techniques result in major productivity and efficiency gains. Improved varieties supplied by Embrapa have significantly improved the company's profitability.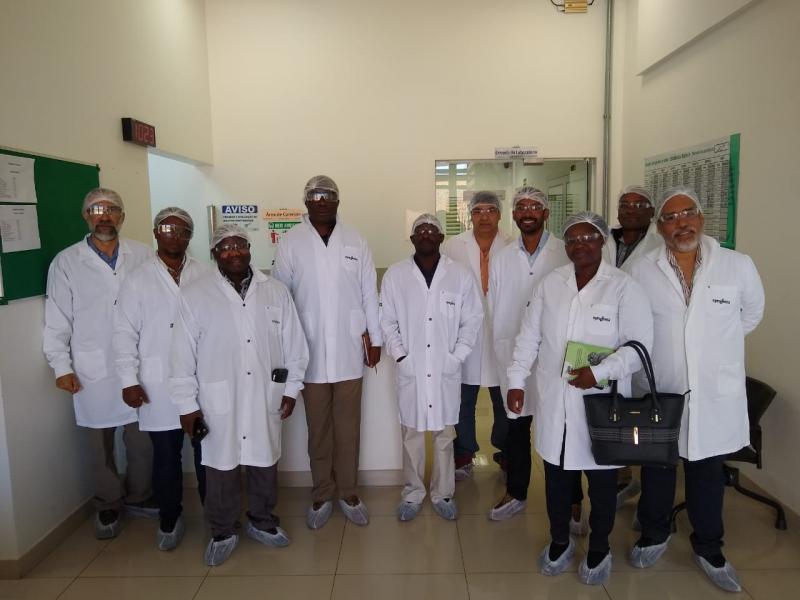 At the sharp end of the value chain, end-users of the cassava varieties showed the impact of these new varieties on their livelihoods. Staff at the Syngenta operation in Itapolis gave a tour state-of-the-art tissue culture and clonal propagation facilities for ramping up the production of sugar cane planting materials.
The participants were especially energized by the practical examples of how to improve worker health and safety, environmental impact and operational efficiency in the context of a continuous improvement process.