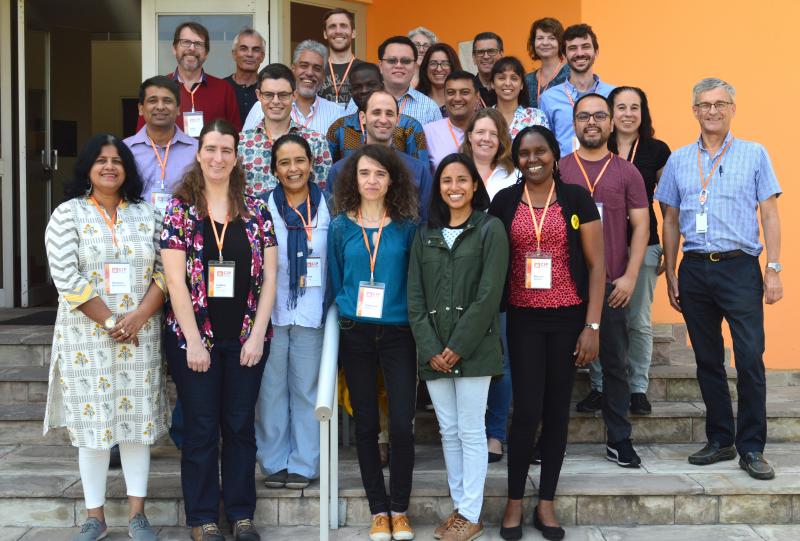 CGIAR and public sector experts met at the International Potato Center (CIP, Peru), May 8-10, 2019 to evaluate genomics resource needs and demonstrate new tools and methods for polyploid crop breeding. 
Some of the most important crops in the world, such as potato, sweet potato, wheat and banana are also some of the most genetically complex, possessing more than two sets of chromosomes. Most of the genomics tools and data storage methods being used to speed up plant breeding are developed for diploid crops, with just two sets of chromosomes.
In response, EiB has convened a working group dedicated to polyploid crop breeding. A recent meeting brought together experts in the fields of genomics and data sciences to discuss how the latest tools and methods can be applied to work with these complex genomes.
Led by Elizabeth Jones, director of GOBii (Genomic Open-source Breeding informatics initiative), the participants agreed on the importance of contributing towards the EiB polyploid genomics working group and continuing to exchange knowledge.
In addition to sharing available polyploid tools, the participants agreed to find solutions for accessing bioinformatics, server and cloud resources, meet with vendors to discuss polyploid genotyping needs, and find resources to improve polyploid tools.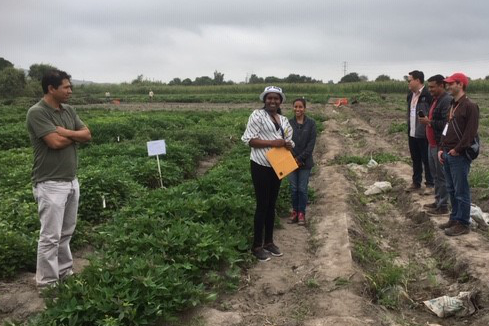 Photo: Dorcus Gemenet demonstrates sweet potato breeding trials at Lima, Peru.
The meeting was funded by EiB and hosted by Hugo Campos, Director of Research at CIP at the Lima, Peru campus, with local organization led by Dorcus Gemenet, sweet potato molecular breeder.