Date:
Tuesday, November 5, 2019 - 00:15

to

Thursday, November 7, 2019 - 17:00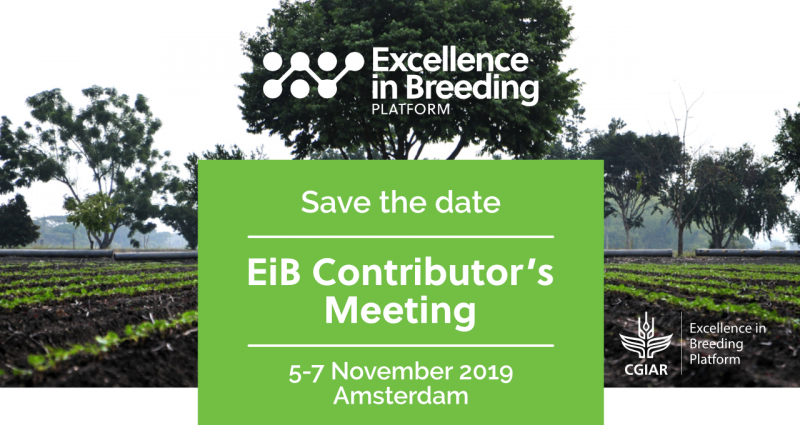 Dear EiB partners and contributors,
It is with great pleasure that we announce the next edition of our annual contributor's meeting, to take place in Amsterdam from 5-7 November 2019.
Save the date, and we will be in touch with breeding programs to identify potential conference participants.
What does an efficient, effective and client-oriented modern breeding program look like?
With the center improvement plans introduced in 2018 now underway, we wish to use this opportunity to develop a consensus definition of the modern breeding program including components, structures and functions.
We will then define a roadmap going forward, defining roles, responsibilities, EiB and Crops to End Hunger support to the CGIAR breeding program modernization process.
Who is it for?
The Contributor's Meeting will focus on change management in the context of modernization and the development of a continuous improvement culture.
As a result, in addition to Center leadership and donor representatives, we wish to engage with members of the breeding programs that will be key to driving change.
For more information: visit our contact page.